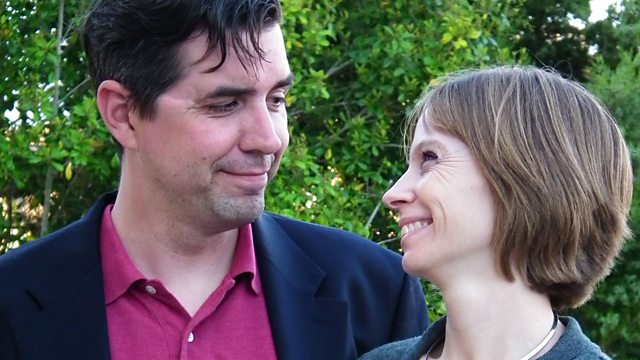 Love in the Aftermath of War
Listen in pop-out player
Kayla Williams and Brian McGough met in Iraq in 2003 when they were both serving in the US army. Later, Brian was almost killed in a bomb explosion and he was left with long-term cognitive problems and post-traumatic stress disorder. Kayla was reunited with Brian as he was recovering in the US - but neither of them knew the full extent of Brian's injury, and the impact it would have on both of them. She's written a book, Plenty of Time When We Get Home.
British cyclist Tim Moore wanted to re-create the Giro D'Italia of 1914 - described by cycling historians as the toughest race of all time. Of the 81 riders who started, only 8 made it across the finish line. So Tim set out on a 1914 bike to follow in their tyre tracks. He lived to tell the tale - and he came into the Outlook studio with his bike. Tim's written a book called Gironimo - riding the very terrible 1914 tour of Italy.
Critics in London have described the South African soprano Pumeza Matshikiza as "one of opera's most exciting new voices" and say she's "poised for operatic stardom". It's a long way from her roots in a South African township to the stages where she now performs. Her debut album Voice of Hope features the songs she remembers as a child, the anti-apartheid protest songs she heard in the townships and the arias she sings today.
Last on
Wed 30 Apr 2014
02:06

GMT