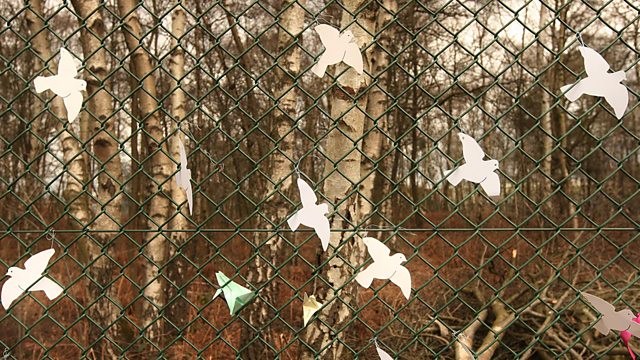 Reinventing Peace
Listen in pop-out player
When it comes to conflict resolution, psychotherapist Gabrielle Rifkind says we should adapt the skills used by mediators and marriage counsellors. Philosopher Mary Zournazi says we need to reimagine what we mean by peace. And neuroscientist James Blair explains how to subdue aggression using the latest research into brain circuitry.
(Photo: White paper cut-outs of birds stuck to a fence. Credit: Getty Images)
Last on
Mon 28 Apr 2014
02:06

GMT
Gabrielle Rifkind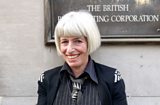 Gabrielle Rifkind is the Director of the Middle East programme at Oxford Research Group. She combines in-depth political and psychological expertise with many years' experience in promoting serious analysis and discreet dialogues with groups behind the scenes, particularly with regards to the Israel-Palestine conflict and Iran. She is co-author of Making Terrorism History and The Fog of Peace: The Human Face of Conflict Resolution (with Giandomenico Picco).
Mary Zournazi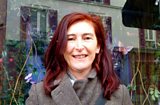 Mary Zournazi is a  writer and philosopher based in Sydney. She teaches at the University of New South Wales, Australia. She is the author of several books including her most recent work, Inventing Peace - a dialogue on perception which she co-authored with internationally acclaimed German film director, Wim Wenders. Photograph courtesy of Agnes Varda
James Blair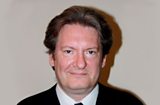 James Blair is Chief of the Unit on Affective Cognitive Neuroscience at the National Institute of Mental Health in the US. Dr. Blair's primary research interest involves understanding the neuro-cognitive systems mediating affect in humans and how these become dysfunctional in mood and anxiety disorders. His primary clinical focus is in understanding the dysfunction of affect-related systems in youth with specific forms of conduct disorder. 
60 Second Idea to Change the World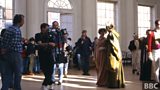 Mary Zournazi wants to rethink the way peace is portrayed, given it is often seen as so boring.  She wants to see a tax put on film-makers and politicians for every time they produce violent images or mention violence and war without alternatives. Conversely, we would have tax credits for recognised peaceful images or language.  And to avoid this being a decision by a committee of grey-suited men, groups of women, both from war-torn and peaceful countries, would decide what to tax.