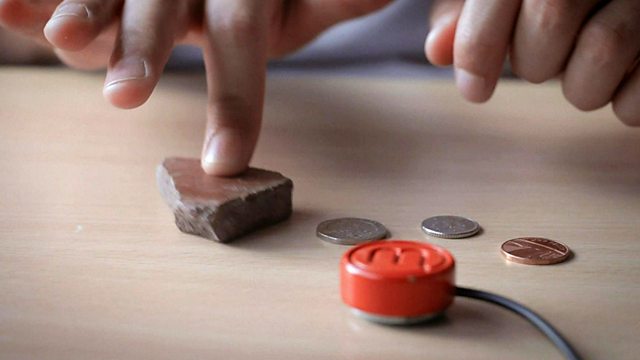 The device which turns the world into an orchestra
Designer and former drummer Bruno Zamborlin has invented a device which turns everyday objects into musical instruments.
Once a Mogees sensor is attached to a surface it will pick up any vibrations and turn them into sound via a smartphone app.
Click Spencer Kelly reports.