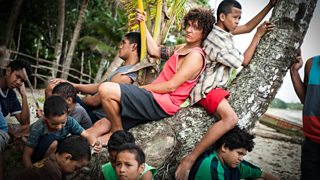 Jonah from Tonga
A journey into the life of 14-year-old rebellious schoolboy Jonah Takalua, his family, friends and the teachers and counsellors trying to help him channel his energy into bigger and brighter things.
Ja'mie: Private School Girl

Can't get enough of Jonah from Tonga creator Chris Lilley? Why not meet his other creation, Ja'mie?