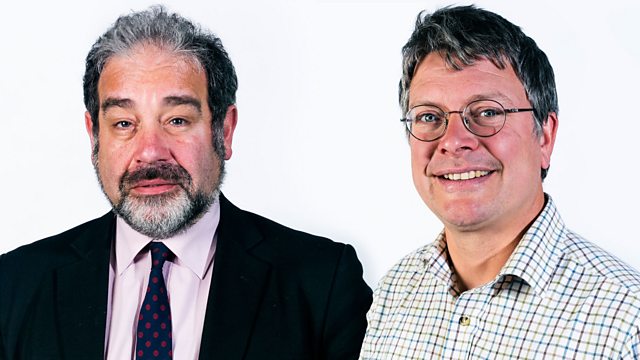 Ukraine Deal
Listen in pop-out player
After a day of talks there is finally a deal on Ukraine. Imogen Foulkes reports from Geneva, where representatives from Russia, the US, the EU and the UN met.
Weibo launches on the New York Stock Exchange and shares leap 19 per cent. But what's the link between China's answer to Twitter, an actress and a little purple bear?
In Taiwan reporter Cindy Sui investigates the illegal trade in dolphin meat.
And is it possible to buy your way into Heaven. Billionaire US politician Michael Bloomberg seems to think so. We asked Rev Dr Graham Tomlin, Dean of the Mellitus Theological College in London if he's right.
In Singapore, regular contributor Simon Littlewood talks Tasmanian lavender; in Washington, Alexis Goldstein from The Other 98%, admits to a little office gossip.
And Rahul Tandon is in the mountains of Darjeeling on the Indian election trail. But how's the tea?
Last on
Fri 18 Apr 2014
00:06

GMT