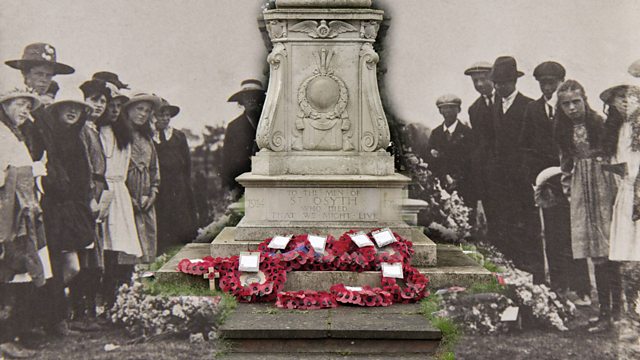 St Osyth, Essex: Two Memorials For a Divided Town
Like the rest of the country, St Osyth wanted to honour those who had given their lives in WW1. But the war memorial which was erected at St Peter and St Paul's Church caused more harm than good, with some names missed off altogether because those men were of a different religion.
St Osyth had three main religions at the time – Anglican, Methodist and Sweden-Borgians. The Reverend Croft at the Anglican St Peter and St Paul's decided to call the memorial the Churchyard Cross and put it in his churchyard. When it was erected, with names missing and others misspelt, the town was in uproar.
A second war memorial, paid by the St Osyth population, was then erected in Priory Park but this also had mistakes. It wasn't until after 2000 when a new memorial, with all the correct names, replaced the original one in St Peter and St Paul's, as town recorder Phyllis Hendy explains.
Location: Parish Church of St Peter and St Paul, St Osyth, Essex CO16 8NX
Image shows the crowd gathered around the second war memorial, which also contained mistakes, contrasted with the memorial today
Historic image courtesy of town recorder, Phylis Hendy, who also presents the story