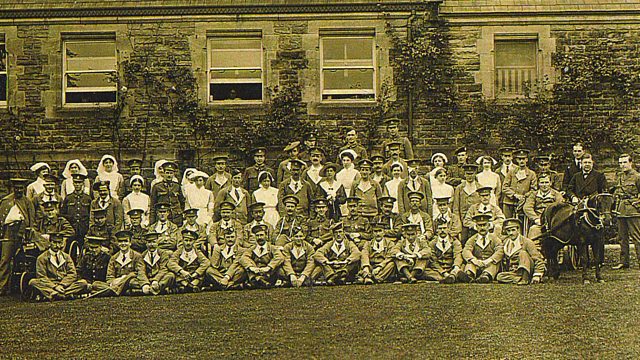 Harrogate, Yorkshire: Russian Duchess Launched Five Hospitals
A Russian Grand Duchess, stranded in Harrogate at the start of World War One, founded five hospitals in the town to treat injured soldiers returning from active service.
Her Imperial Highness Grand Duchess Georgievna Romanova was in Harrogate on 4 August 1914, as the war started. Her daughters were being treated for ailments at one of the town's spas. The first hospital she founded was Tewit Well, with fewer than 20 beds.
However, she soon realised that she needed larger premises so acquired Heatherdene.
Subsequent sites were used as the war progressed. According to newspaper reports; by the end of the war 100,000 soldiers were treated by the Grand Duchess.
Her nursing team often included other titled ladies from across the globe. During her time as a nurse, the Grand Duchess even contracted lice.
Today, the original building at Heatherdene is just a car park, although the gateposts from the premises still exist.
Location: Harrogate and District NHS Foundation Trust car park, Harrogate, North Yorkshire HG2 7SX
Photograph of Heatherdene with patients and staff, courtesy of Walker-Neesam Archive
Featured in...
People who changed the world around them

Places in and around York that tell a story of World War One