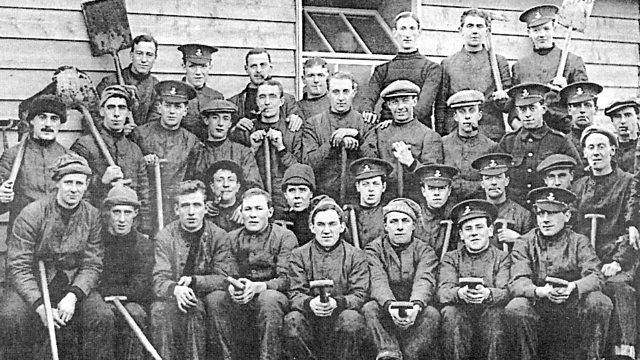 Knowsley Hall, Liverpool: Residence, Hospital and Training Ground
Knowsley Hall has been passed through the Stanley family for generations, and as well as a home, the Hall has had many other uses.
During World War One, Edward George Villiers Stanley - the 17th Earl of Derby – was in charge of recruiting for the War Office. He raised the Pals battalions - thousands of men with little or no experience of war signed up to fight – but they had nowhere to go to train. Lord Derby opened up Knowsley Hall to the new recruits
Lord Derby gave over a wing of the house as a military hospital – with space for 100 beds. The Countess of Derby was keen to help female munitions workers, and gave over another part of the Hall as a convalescent home. The grounds were used to cultivate crops to help with food shortages in the local community.
Knowsley Hall opened up its doors once more during that period – at the end of the war - the local peace celebrations were held on the estate with tea, sports, parades and naval rockets being fired.
Location: Knowsley Hall, Liverpool L34 4AN
Photograph taken from the book 'Liverpool Pals' published by Pen and Sword Books, courtesy of Laura Lawton
Presented by Caroline Dunlop
Featured in...
How the army prepared the nation for conflict

Places in Merseyside that tell a story of World War One

Refugees, internment, training and protest.