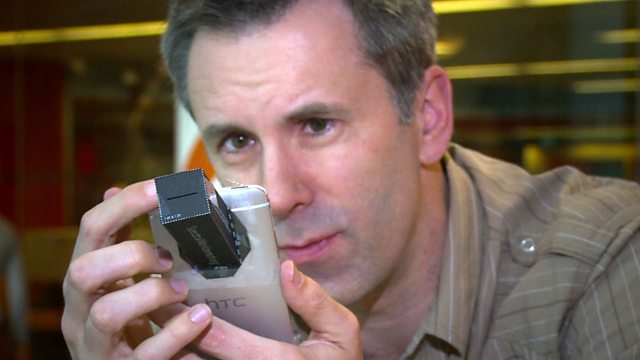 Smartphone device detects pollution
A device which turns a mobile phone into a spectrometer is among the nominees in the London Design Museum's annual Designs of the Year awards.
The spectrometer was developed following the BP oil disaster in the Gulf of Mexico in order to make it easier to detect pollutants including crude oil.
Other nominees include a modular mobile phone and an eye exam smartphone app which could help prevent blindness in the developing world.
Click's Spencer Kelly reports.