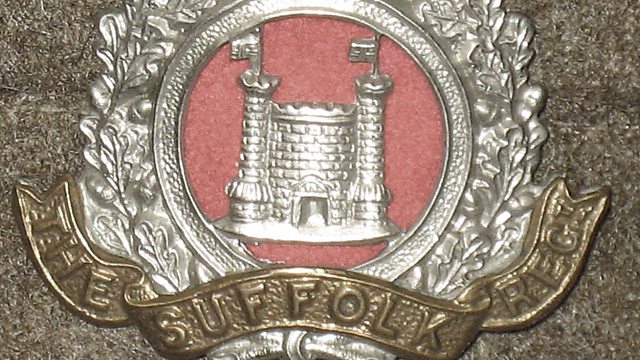 Bury St Edmunds, Suffolk: The Suffolk Regiment Goes to War
Some of the first Suffolk soldiers to serve overseas were territorials. The 4th Battalion Suffolk Regiment, which was headquartered at The Keep in Bury St Edmunds, had been founded in 1908, they were men who had ordinary day jobs, and met once a week for training. They were led by some of the biggest names in business, law and even politics in the county.
Originally the 4th Battalion was destined for home defence roles, but after the Haldane reforms, territorial solders could sign the Imperial Service pledge, and many did, showing they were prepared to serve overseas. The battalion were ready for war before many others, and as a result they were mobilised in November 1914.
The officers of the battalion came from some of Suffolk's most well-known families. They included the sons of William Pretty, who founded the Ipswich corset makers that bore his name (one of them, Frank, would later become the owner of Sutton Hoo) and Jack Ganzoni, who was MP for Ipswich at the time.
Many already knew the men who served under them in civilian life, and, therefore had a very different relationship with them than their regular counterparts had to their men. They were, first and foremost, businessmen and often found the realities of modern warfare difficult to handle.
The commander of the 4th Battalion was Frank Garrett, who was running Richard Garrett & Sons, which produced steam engines and agricultural machinery in Leiston (now the Leiston Long Shop Museum). His son Stephen was killed during the battle of Neuve-Chapelle and, having seen so many of his workforce also killed in the battle, Frank returned home soon after.
Location: The Keep, Bury St Edmunds, Suffolk IP33 3RN
Image shows a Suffolk TF badge
Featured in...
Places in Suffolk that tell a story of World War One

Refugees, internment, training and protest.