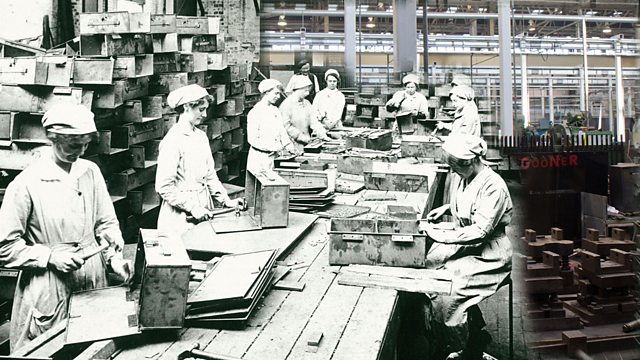 Braintree, Essex: Crittall Windows Turn to Munitions
Crittall Windows have made steel-framed windows in Essex for over 150 years but during WW1 they turned their hand to making munitions. They produced hundreds of thousands of shells, machine gun housings and ammunition boxes – all at a lower price than government-run factories.
During the war, Crittall Windows was part of the East Anglian Munitions Committee with over 40 other firms. Their first order was for 200,000 18lb shells. Crittall's had never made a shell before, so they acquired one, chopped it in half to see how it was constructed, and reverse-engineered one from there.
This was done with a predominantly female workforce, and the owner Mr Francis Crittall ensured they were paid the same as their male colleagues. He introduced paid annual leave and even established a surgery for employees.
By the end of the war, the East Anglian Munitions Committee produced over 5 million shells, making over £8m profit.
Location: Coggeshall Road, Braintree, Essex CM7 9EP
Despite the physical nature of the job, over half of Crittall's employees during WW1 were female. The image shows them assembling the 18lb shells
Photograph courtesy of Robert Rose, curator of Braintree Museum
Interviews with Steve Gaylor, head of manufacturing at Crittal Windows and Robert Rose from Braintree Museum
Featured in...
BBC Essex

—

World War One At Home

Places in Essex that tell a story of World War One

The production boom that fuelled the frontline