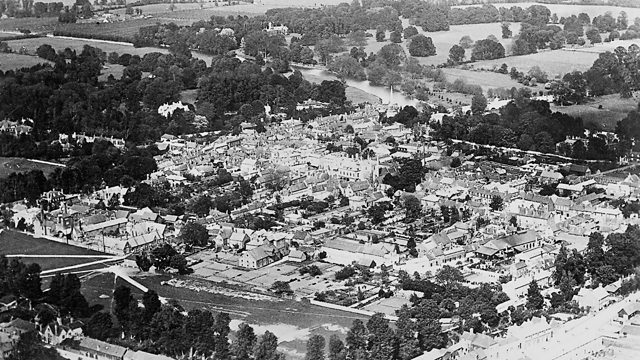 Wallingford, Oxfordshire: Practice Trenches
In March 1917 practice trenches were dug by the local volunteer force on the Kinecroft in Wallingford.
The force would have learnt to dig trenches to a specific depth and in a zigzag formation to protect themselves from enemy snipers. Once dug they carried out bombing practice and trench raids, using straw dummies for bayonet practice.
The volunteer force was made up of men who were not fit to serve in the military - being either too young, too old, or having been discharged from the army due to ill health. Once conscription was introduced in 1916 men who had been exempted through the military tribunals had to join their local volunteer force.
Each week orders were published in the Berks and Oxon Advertiser so that members knew where to be and what equipment to bring with them. As well as preparing for combat the force patrolled the railway lines and helped to send supplies from the military depot in Didcot to the fronts.
Location: Kinecroft, Wallingford, Oxfordshire OX10 0DT
Image shows an aerial view of Kinecroft, courtesy of David Beasley, who features in the report
Reporting for the BBC: Jane Markham, Podcats Productions
Featured in...
How the army prepared the nation for conflict

BBC Oxford

—

World War One At Home

Places around Oxford that tell a story of World War One

Refugees, internment, training and protest.