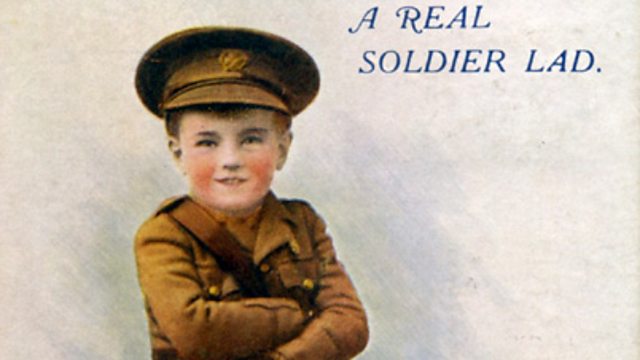 Reading, Berkshire: The Boy Who Fooled the Army
At the start of WW1 the minimum age for soldiers to serve overseas was 19-years-old. However, it's estimated 250,000 boys aged 18 and under signed up to fight during the Great War.
Stanley Edward Smith from Windsor, who was 15-years-old, was one such recruit. He fooled the Medical Officer and enlistment staff in Reading to believing he was 19 when he signed up at Yeomanry House in August 1915. His mother tracked him down and in June 1916 wrote to the Territorial Forces, sending his birth certificate and asking that he be returned to her. Her request was granted within three weeks.
In May 1917, Young Soldier Battalions were introduced to train 18-year-old conscripts until they were old enough to go to war. On 23 March 1918, the age limit for overseas service was reduced to 18-and-a-half, making 30,000 trained soldiers immediately available.
Location: Yeomanry House, Reading, Berkshire RG1 7TA.
Image of A Real Soldier Lad postcard courtesy of The Army Children Archive (TACA).
Presented by BBC reporter, Janice Hunter; Captain Slaughter voiced by Malcolm Seager and Private Stanley Smith voiced by Ryan Sheedy.
Featured in...
Children

—

World War One At Home

Experiences of children across the UK

Places in Berkshire that tell a story of World War One