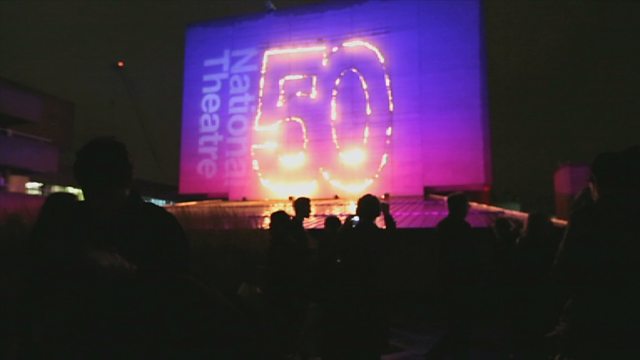 Introduction to the National Theatre
Sir Laurence Olivier was the founder of the new formed National Theatre in 1963, and we see him in interview and archive footage justifying the need for a national theatre. British theatre figures such as Sir Tom Stoppard, John Lithgow and Dame Joan Plowright (lady Olivier) explain why Laurence Olivier was the right man to lead the new National Theatre. This is interspersed with archive footage of Olivier's many famous roles on stage and screen.
Current National Theatre director, Nicholas Hytner, explains how Olivier was responsible for the growth and development of the National Theatre, as he brought in the actors, the writers, and the directors.The opening production at the Old Vic was 'Hamlet' in 1963, directed by Laurence Olivier. This starred Peter O'Toole as Hamlet, and Rosemary Harris as Ophelia, who here remembers that experience. The National Theatre followed Hamlet with a sell-out production of 'Othello', and Peter Shaffer's 'The Royal Hunt of the Sun', and archive production photographs are shown here.
The National Theatre soon gained a reputation for showcasing new British talent, such as Harold Pinter, Tom Stoppard, David Hare, and Alan Bennett. The development of the new National Theatre building, a modernist design which is its current home, is discussed. The move to a bigger building and more permanent home, which could house three theatres, was secured by Laurence Olivier, but then the direction of the theatre was taken over by Sir Peter Hall. Each of the five directors of the National Theatre are introduced: Sir Laurence Olivier, Sir Peter Hall, Sir Richard Eyre, Sir Trevor Nunn and Sir Nicholas Hytner. Bringing us up to date, into the National Theatre's 50th year and beyond, contemporary actors such as Dame Judi Dench and James Corden describe the experience of working at the National Theatre.