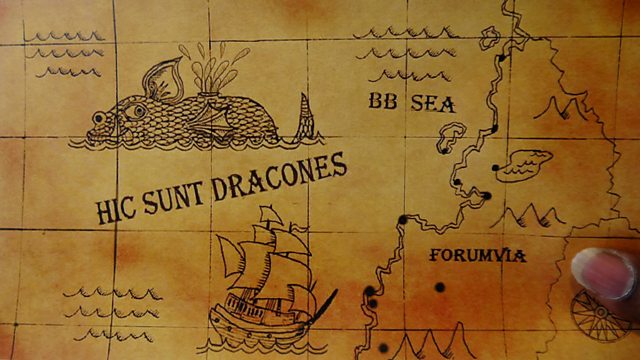 Uncharted
Listen in pop-out player
How many places are there on Earth which are still off the map? Can you chart – or at least capture - the clouds in the sky? And when the first 'complete' atlas of continents and islands appeared at the end of the 19th Century, what did it mean for native peoples, empires and the boundaries of our imagination? Some of the questions Samira Ahmed poses to science historian Rosalind Williams, social geographer Alastair Bonnett and Dutch artist Berndnaut Smilde. ( Map illustration by Shan Pillay )
Last on
Mon 14 Apr 2014
02:06

GMT
Rosalind Williams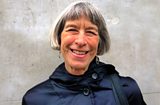 Rosalind Williams is the Bern Dibner Professor of the History of Science and Technology at the Massachusetts Institute of Technology. She is past president of the Society for the History of Technology and the author of several books, most recently  The Triumph of Human Empire: Verne, Morris, and Stevenson at the End of the World.
Alastair Bonnett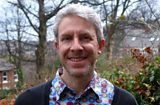 Alastair is professor of social geography at Newcastle University.  His latest research projects are about memories of the city and themes of loss and yearning in modern politics.  He is the author of seven books including Off the Map: Lost Space, Feral Places and Invisible Cities and What They Tell Us About the World.
Berndnaut Smilde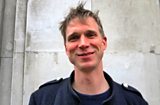 Berndnaut Smilde lives and works in Amsterdam and is best known for making clouds - real clouds - inside stately homes and austere churches. He has exhibited across the Netherlands and also in Toronto, Taipei, Istanbul, Dublin, London, Rotterdam and San Francisco. His recent shows include the Smithsonian National Air and Space Museum in Washington, DC as part of the High Art: A Decade of Collecting exhibition, and an exhibition about clouds at the Musèe de La Poste in Paris.
Berndnaut Smilde: Nimbus Green Room, 2013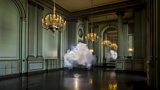 Berndnaut Smilde, Nimbus Green Room, 2013, courtesy the artist and Ronchini Gallery
60 Second Idea to Change the World
Rosalind Williams proposes the liberation of groundwater: it would reveal a whole world that has been driven out of sight and out of mind.  We should daylight, ie allow to run free, streams, rivers, ponds, marshes, and other wet areas and flows that have been pumped dry, diverted to culverts, embanked, or otherwise removed from the visible landscape.  Instead of commanding water where to go so it fits with our land-based charts, we can redraw our charts to take into account where the water is when left to its own devices.
In Next Weeks' Programme
Solitude: when is it a blessing and when a curse? With writers Eleanor Catton and Yiyun Li, and educator Diana Senechal.