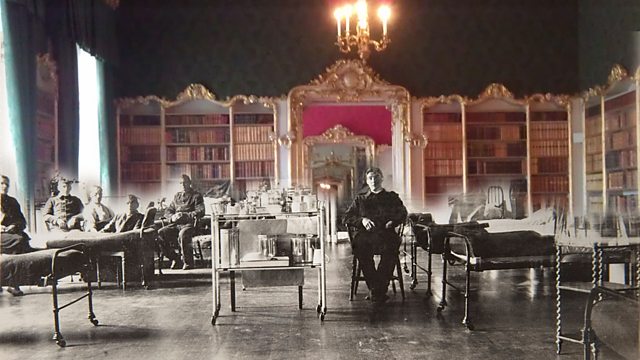 Wrest Park, Bedfordshire: Military Hospital
Wrest Park at Silsoe in Bedfordshire had an important role during World War One as a military hospital.
When its use was offered by the owner, the 9th Baron Lucas, he stipulated that it was not for officers but for the ordinary soldier.
Those who were treated there, wrote about the luxurious surroundings, describing "Wrest as best".
Baron Lucas was friends with the writer J.M Barrie, who not only offered £1,000 to help start the hospital up but also visited, to entertain the convalescents there.
Its role as a hospital ended prematurely in 1916, after a fire in the roof damaged a large section of the property.
The house and gardens are now looked after by English Heritage.
Volunteers Debbie Radcliffe and Jane Heywood have been researching its wartime history.
Location: Wrest Park. Bedfordshire MK45 4HR
Image shows the library then and now
Historic image courtesy of the National Heritage Collection, English Heritage
Featured in...
Places in Beds, Herts & Bucks that tell a story of World War One

Medicine

—

World War One At Home

Hospitals, medical pioneers and the nursing contribution