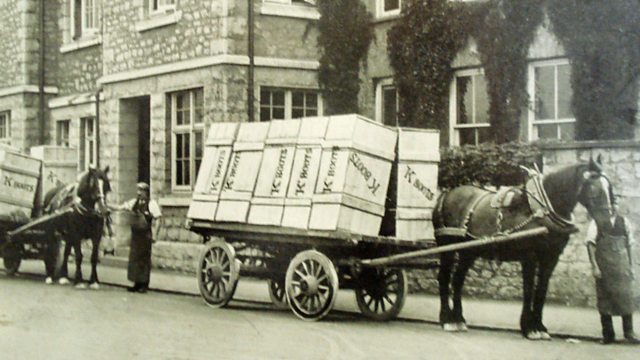 Kendal, Cumbria: Footwear for the Army
Napoleon once said that an army marches on its stomach but equally important must be the quality of their boots.
K-Shoes, the famous Kendal shoemaker, played a crucial part in keeping the armed forces supplied with quality, waterproof boots and shoes.
At its peak the family firm employed one in five workers in the town and during WW1; 60% of its production was for the government. Production was so busy that there was a shoe shortage for the domestic market.
When an army was expected to march 30-40 miles a day good quality boots were essential in preventing blisters. Trench warfare brought its own problems and the quagmire of the Western Front, the mud, was an enemy every bit as formidable as the Germans. Wet feet caused 'trench foot' and blisters.
Location: Kendal, Cumbria
Report presented by Andrew Carter
Featured in...
Places in Cumbria that tell a story of World War One

The production boom that fuelled the frontline