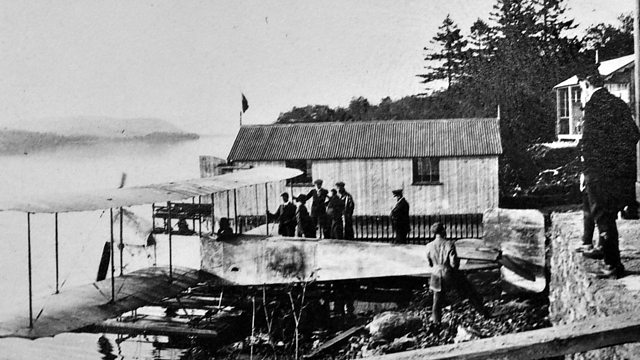 Lake Windermere, Cumbria: Birthplace of the Seaplane for War
Hill of Oaks on Lake Windermere was the birthplace of the seaplane as a weapon of war, and an important pilot training establishment for the Admiralty, because it was here in 1911 that the first plane in the Empire took off from water.
Float planes were built and developed on the Lakeside and without this technology the Royal Navy Air Service would not have been distinguished from the Royal Flying Corp.
From the outbreak of war, hundreds of eager young men got their first taste of flying at sea with the Northern Aircraft Company at the Hill of Oaks flying school. It is set amongst some of the most beautiful scenery in Britain.
In this protected environment they undertook a sea plane conversion course and learned the skills necessary to survive flying combat missions for the Royal Naval Air Service.
These young men worked hard and played hard, and when the Royal Naval Air Service took the school over the pilots developed such a reputation for enjoying themselves, that local people renamed the acronym RNAS Windermere: 'rather naughty after sunset'.
The largest lake in Britain was the perfect location to produce the first class pilots who eventually demonstrated the superiority of naval air power, and led to hydro-airplanes changing naval warfare for ever.
Location: Lake Windermere, Cumbria LA12 8NR
Image shows Windermere, courtesy of Peter Connon
Report presented by Andrew Carter