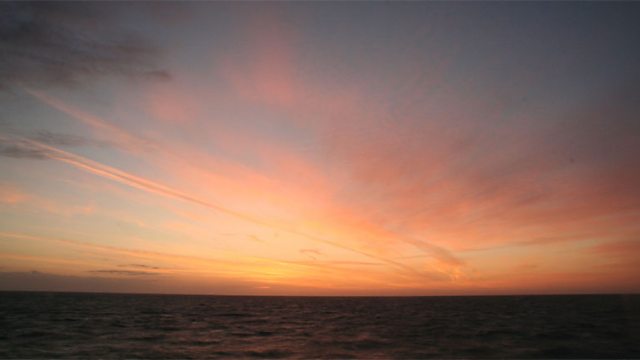 Thought for the Day - 04/04/2014 - Bishop Richard Harries
Good morning. On Wednesday I looked up at the glass roof over our breakfast room and found it covered with dust. Yesterday I learned the cause-sand from the Sahara. It brought home in a very real way the interconnectedness of our world. This is dramatically true not only about changing climate conditions, but about so many other areas of our life as well especially trade and finance.
This is not a new phenomenon. The vikings, about whom there is now a big exhibition at the British Museum, drove their long boats over oceans and down rivers as far as Istanbul and the Black Sea. A hoard of their goods discovered in York in 2007 included coins and silver objects from Ireland, Afghanistan and Uzbekistan. What has happened in recent decades however is that this process of globalisation has speeded up exponentially, especially in the way money can be moved from one country to another in a matter of seconds. And this creates a major problem. In the past individual nation states have had some control over the finance within their borders. Now it can escape the control of any one government. This means that we have to think globally, remembering those wonderful words of John Donne
No man is an island,
Entire of itself,
Every man is a piece of the continent,
A part of the main
And words of Jesus encourage us to think outside our own borders when he said "From East and West, from North and South, people will come and take their places at the banquet in the kingdom of God." (Luke 13, 29). That is the kingdom of God, but how can we make this world now more like that vision?
A new book by the French economist Thomas Piketty contains the words "If democracy is some day to regain control of capitalism, it must start by recognising that the concrete institutions in which democracy and capitalism are embodied need to be reinvented again and again." This for me points to the desperate need for much stronger intergovernmental institutions and organisations working across continents and internationally. I don't see how else the money now rapidly circulating round the globe can be controlled and channelled to serve people as a whole, and the world made more of a reflection of that universal banquet in which everyone has a place.