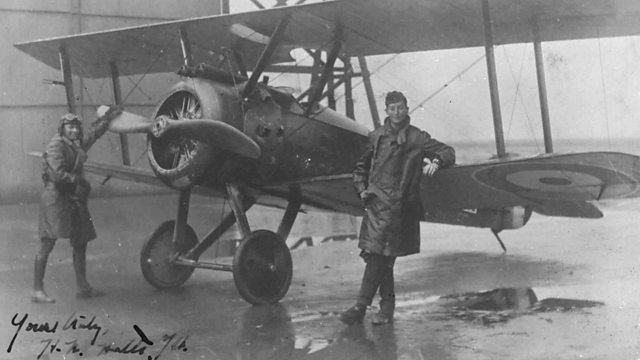 Shawbury, Shropshire: A Young Pilot's Perspective
Shawbury was an exciting place in 1917. What had, until recently, been 260 acres of prime farmland, was now filled with the noise of aeroplanes and the voices of young trainee pilots from Britain, Australia and America.
There were two grass runways with seven wooden hangars, a tented area for site workers and wooden nissan huts for the air crew and engineers.
Arthur Rudge, a young American, arrived towards the end of 1917. He'd originally enrolled in the Artists Rifles, but been 'combed out' and recruited as a trainee pilot.
His letters home to his mother reflect on his time at the base, giving her vivid descriptions. He talks about the adrenalin rush of being in the air, juxtaposed with complaints about the cold and a request for stockings.
His letters give a glimpse of a young man learning how to use cutting edge technology and enjoying his freedom away from home before he was sent to the real business of war, fighting the German pilots in the skies above France.
Location: Shawbury, Shropshire SY4 4DZ
Photograph of Shawbury pilots and Sopwith Camels, courtesy of RAF Museum, London
Narrated by Craig Richards and presented by Kim Leach
Featured in...
Places in Shropshire that tell a story of World War One

Zeppelin raids and aviation heroics