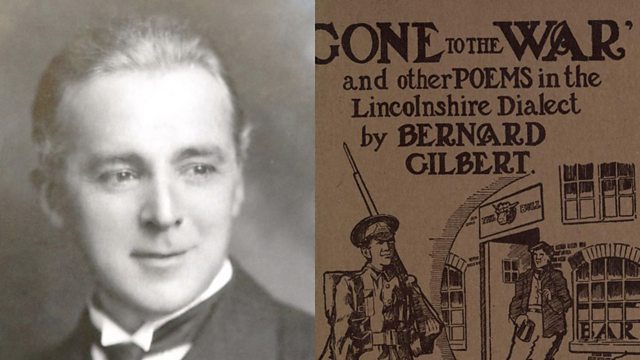 Billinghay, Lincolnshire: Home of Bernard Gilbert
Bernard Gilbert was born in Billinghay in 1882. He was a bright boy who went to a private school in Cambridge before coming back to the village to work at his father's seed merchant business. But his passion was writing and he had poems, plays and novels published. It was said that instead of working Bernard was on his bed writing poetry.
Determined to be seen as a professional writer he sold the family firm. Bernard's WW1 poetry varies from the stark 'Belgium 1914', the poignant 'I Have No Ring' and the humorous 'Gone To The War'.
Many of his works are written in the Lincolnshire dialect and he wrote about county people and places. His descendants have continued the writing. Bernard's son Michael Gilbert was a prolific crime writer while his granddaughter Harriett Gilbert presents A Good Read on BBC Radio 4.
Bernard Gilbert's remembered with a plaque in St Michael's Church in Billinghay.
Location: Billinghay, Lincolnshire LN4 4HN
Photograph of Bernard Gilbert courtesy of Harriett Gilbert
Featured in...
The impact on arts, literature, poetry and journalism

Places in Lincolnshire that tell a story of World War One