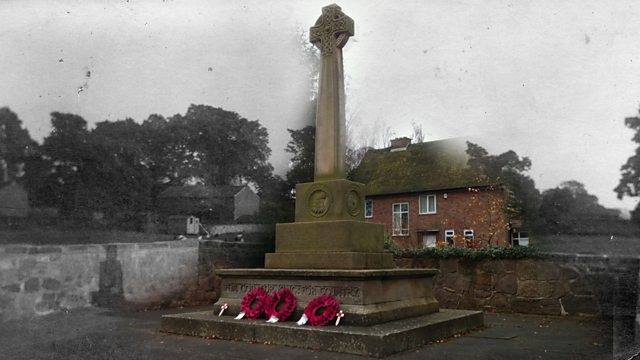 Barrow-Upon-Trent, Derbyshire: Patriotic Village
In 1915, Frederick Arkwright, the great grandson of Sir Richard Arkwright, organised a competition for Derbyshire villages. The prize was a memorial cross erected in the winning village. In order to win, a higher proportion of the village men had to sign up to serve in the war than anywhere else.
Barrow-Upon-Trent won; 36 signed up straight away, which was a huge percentage of those that lived there.
The memorial cross was presented to the village in 1916. Inscribed at its base are the names of the men who volunteered. It still stands in the village centre today.
It's thought that Barrow-Upon-Trent not only became the most patriotic in Derbyshire but also the country.
Location: Barrow-Upon-Trent, Derbyshire DE73 7NA
Image shows the village cross memorial then and now
Historic image courtesy of Jill Scarfe, who also presents the story
Featured in...
Places around Derby that tell a story of World War One

Memory

—

World War One At Home

Memorials and the commemoration of wartime lives