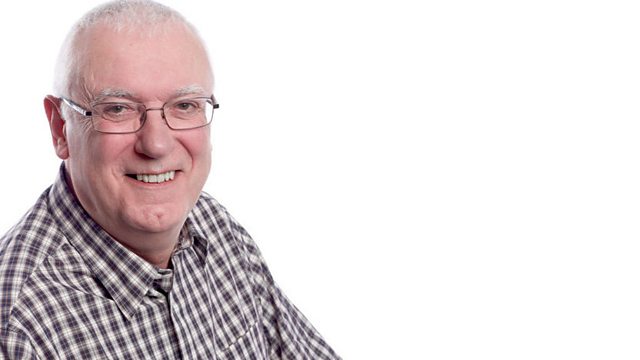 The Cartridge Years: 1966, 1977 and 1988.
This week Richard turns back the clock with the hits and local headlines from April 1966, 1977 and 1988.
And he has three tracks from his featured album – Sheryl Crow's Tuesday Night Music Club.
Richard highlights some of the lighter stories of the week that you may have missed, reviews some of the recent surveys and looks ahead to the news for Monday.
It's the perfect way to spend a Sunday afternoon.
There is a choice of listening this Sunday afternoon. Richard is on FM, digital radio and online. And there is ball by ball cricket commentary as Hampshire face Gloucestershire in the county championship on AM and online.
Last on
April 1966
Southampton FC were aiming for promotion to the 1st division.
HMS Nubian returned to Portsmouth after a deployment.
Three hundred mile an hour Hovertrains and one thousand ton Hoverships were predicted by the British Hovercraft Association.
Ian Brady & Myra Hindley pleaded not guilty to three charges of murder.
Sophia Loren married Carlo Ponti the film producer.
New cars on the road included the Mark 4 Ford Zephyr and the Zodiac.
New high speed electric rail services between London, Manchester & Liverpool began.
BOAC predicted lower fares when the Bowing 747s were introduced into service.
A cheque for £1000 was presented to David Corbett - the man who found the stolen World Cup trophy... Along with his dog Pickles.
The cup was found in the Beulah Hill district of South East London, having been stolen in March from Westminster Central Hall.
April 1977
Steam enthusiasts re-opened the former "Watercress Line" between Winchester & Alton. 
Verderers in the new forest were celebrating 100 years of the Verderers Court in Lyndhurst.
A vicar in Weymouth enrolled on a dressmaking course.
The Portsmouth News celebrated it's centenary.
Baliffs were turned away from a Portsmouth street when they tried to post compulsory purchase orders. Houses on Carlisle Road and Abingdon Road were due to be demolished for a new road.
Lord Mountbatten opened an exhibition at the Royal Naval museum in Portsmouth, telling the history of the Victorian era in swords and medals.
A thousand workers were laid off from the Ford plant in Swaythling.
Nearly a thousand policemen's wives marched to Trafalgar Square in a demo for higher police pay.
Electricians were on strike at Port Talbot steelworks.
BA maintenance crews were on strike.
British Rail announced it was to run a special Silver Jubilee Express from London to Edinburgh.
Texan disaster team led by Red Adair finally manage to stop blow out on the Ekofist Bravo oil rig after 8 days.
Three members of the Baader Meinhof terrorist gang were on trial in Germany.
April 1988
Winchester city centre was given a facelift by local school children.
A badger was recovering after falling over a cliff in Dorset.
Britain's newest passenger airline arrived in Southampton.
A Queen's Award to Industry was given to Forester Saw Mill Company.
A petition opposing a planned power station, was handed in to the New Forest District Council.
Port Solent marina was nearing completion.
Work to repair the landslip at Weymouth's Nothe Gardens started.
Weymouth's ancient stone pier at Weymouth re-opened.
HMS Bicester & HMS Brecon - Royal Navy minesweepers returned to Portsmouth after eight months on patrol in the Gulf war zone.
Naming ceremonies were held in Southampton for two new ferries. Barclays Bank & London Docklands were the first of a new class of fast catamaran ferries capable of speeds up to 30mph.
Councillors in Portsmouth are trying to find a new buyer for the City's bus company.
The Turin Shroud was being taken to various laboratries to be tested & aged.
P&O dockers were on strike in Dover.
Airlines started introducing bans on smoking in aircraft.