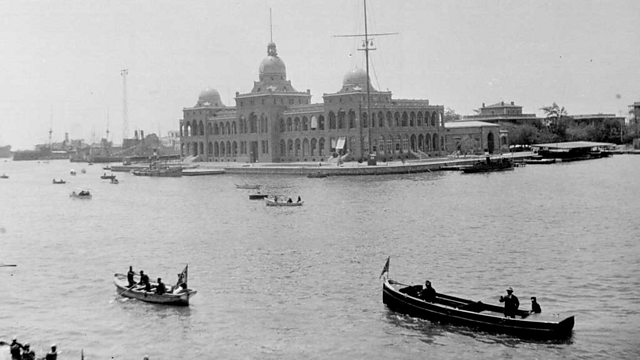 The Rise and Fall of Arab Liberalism
Listen in pop-out player
Egyptian author Tarek Osman uncovers the history of the modern Arab world by tracing some of the great political dreams that have shaped it, from the 19th Century to the Arab Spring.
Throughout the series, he focuses on two countries that are currently high on the news agenda: Egypt and Syria. As Tarek discovers, these are also the states from which many of the crucial characters and ideas in this story emerged.
In the first episode, Tarek takes us back to Egypt's early 19th Century encounters with Europe and the flowering of Arab Liberalism. He traces the journey of the Islamic scholar al-Tahtawi, who spent several years in Paris in the 1820s and who became part of a burgeoning push to modernise his home country on his return to Egypt.
Tarek explores how, in the early 20th Century, even as the Ottoman, British and French Empires asserted their power in the Arab world, a cultural renaissance or what was known as the Nahda, was spreading. This movement brought an explosion in literacy, campaigns for women's rights, and a flowering of artistic creativity. But then the First World War saw Britain and France cut a secret deal to divide parts of the Arab world between them.
Last on
Sat 12 Apr 2014
11:32

GMT
More episodes
Previous
You are at the first episode