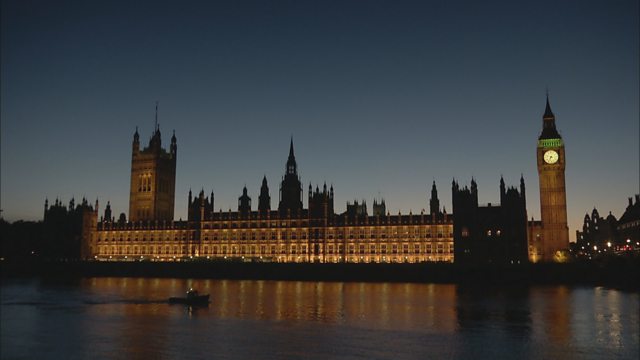 Making theatre relevant (This House)
An insight into the social and historical context behind James Graham's thrilling political drama 'This House', which premiered at the National Theatre in 2012. 'This House' portrayed life inside Parliament in 1974, during a time of economic turmoil, a hung parliament and Labour minority government. We see news footage of Edward Heath leaving Downing Street after the 1974 general election. We see Harold Wilson, returning to Downing Street as the Labour leader, as archive news footage is interspersed with rehearsal footage of Graham's production. Heath's piano is removed from Downing Street, an iconic moment reflecting the brutal nature of British politics.
Graham talks about the turmoil in Britain at that time which was the foundation for his writing. The UK had a government with not enough people to pass its laws, and social and economic problems such as the oil crisis, the Three Day Week and high inflation. We see rehearsal footage of the moment when Michael Heseltine picked up the Mace and swung it at his fellow MPs in the House of Commons Chamber, showing how Graham's play accurately reflected life in this period. Director James Herrin explains that the two Whips' Offices were the unsung heroes of parliamentary government, and we see footage of the Tory Whips' Office from the dress rehearsal. It is a Whip's job to ensure that their fellow MPs vote for the agreed policy of the party.
Diane Abbott MP discusses what life was like in parliament in the 1970s, and we see rare archive footage from inside the House of Commons, as this was not televised until 1989. The writer explains his process for researching the play, and director James Herrin also tells us how important research was in creating the play's more dramatic moments. For example, we see footage of the John Stonehouse and Jeremy Thorpe scandals and how these were adapted for the stage.