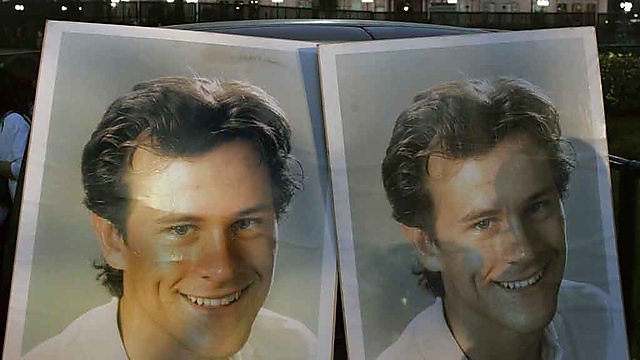 Crime Protests in Argentina
In April 2004, the death of a 23-year-old student called Alex Blumberg sparked a wave of protests in Argentina. The demonstrations were led by his father and demanded a tough government response to rising crime.
Also in this week's programme, the independence movement in 1940s India; how Edward VIII coped with life after abdication; and the day the BBC pretended spaghetti grew on trees.
Picture: Posters of Alex Blumberg, Credit: AFP
Last on