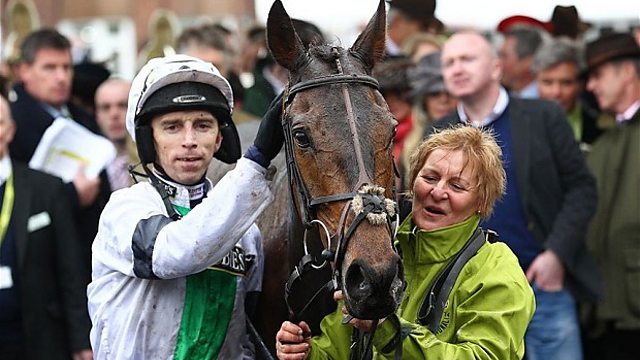 Grand National - Rees' Piece
Women have only been allowed to compete in the Grand National since 1975 and only 5 have ever completed the course, Geraldine Rees was the first. We've been to her stables to hear her story and find out what she said to legendary trainer Ginger McCain when he told her "steeplechase is no sport for a woman"
Street Child World Cup
Former Arsenal star Gilberto Silva tells us of his upbringing and sadness following the killing of 14 year old Rodrigo Kelton, captain of the Brazilian Street Child World Cup team. His team mates tell us how they will win the tournament this weekend in his honour.
Grand National - Safety first
Has last year's changes to fences and other initiatives finally brought the level of equine safety needed for the Grand National to thrive. We discuss with the RSPCA Aintree officer, former winning jockey Mick Fitzgerald, National favourite Teaforthree's owner and trainer David Pipe.
Crop of Talent
Swapping goal posts for goats! How Zimbabwe's football association is looking at a unique way of getting out of debt and cultivating a new crop of talent...
FOOCS
This weeks From Our Own Correspondent Sport comes from Steve Crossman at the home of FIFA in Switzerland
Sporting Witness
The "Miracle of Bern" The story of the of the 1954 World Cup final that saw Magnificent Magyars humbled
Last on