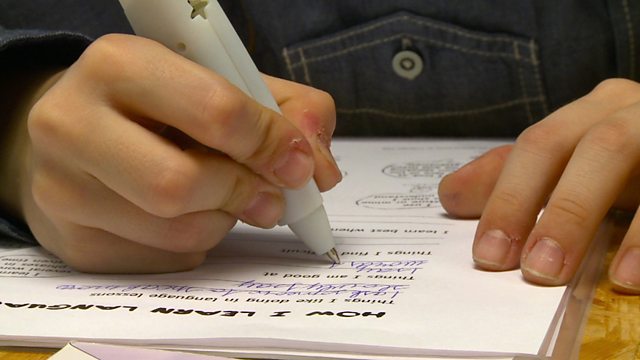 The pen that spots mistakes as you write
A pen that vibrates when it detects its owner making a mistake is to undergo testing in schools.
The Lernstift or "learning pen", does not require ink or special paper to work and uses an internal gyroscope to work out what is being written.
BBC Click's Dan Simmons reports.