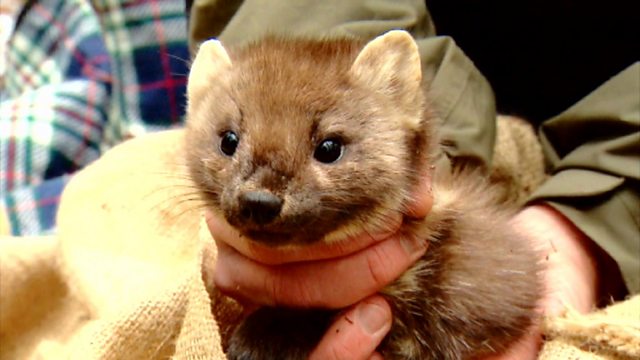 Pinemarten research in Glenmore Forest Park
Euan gets a unique insight into the elusive Pinemartens when he joins a research project in Glenmore Forest Park. The project involves trapping Pinemartens and fitting them with GPS tags to enable researchers to learn more about their movements and habitats.
The long term aim is to reintroduce Pinemartens to England where they were wiped out by persecution.