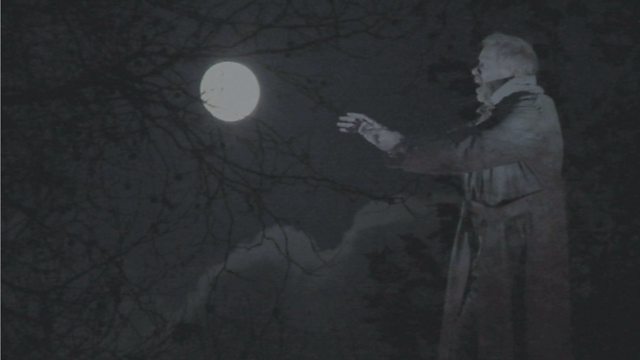 Making Shakespeare contemporary (Hamlet)
How does the National Theatre make Shakespeare relevant to today's audience? Performance footage from the NT's 2010 production of Hamlet is used to show a contemporary Shakespeare production, retaining the original language but fusing it with a world we recognise, full of security guards and CCTV cameras. Director Nicholas Hytner explains that a ghost appearing today would be just as terrifying and unprecedented as a ghost appearing to Hamlet in 1601, so the play, which has been in performance for over 400 years, is just as relevant today.
All great actors have wanted to play Hamlet, and we see footage of Sir Laurence Olivier, Richard Burton and David Tennant in the role. Hytner explains that his production of Hamlet showed Elsinore to be a highly contemporary dictatorship, where everybody spies on everybody else. This was the world that Shakespeare's audience would have lived in, with Elizabeth I in complete control.
Actors Rory Kinnear (Hamlet) and Ruth Negga (Ophelia) explain that in this production, no-one can live their lives without shadows in the background, everybody is being watched. The actors and director explain that the company researched contemporary examples of dictatorships, where murder and surveillance are used to control the state. Is it possible anymore - Hytner asks - surveyed, picked apart, pulled this way and that as we are, to act truthfully?