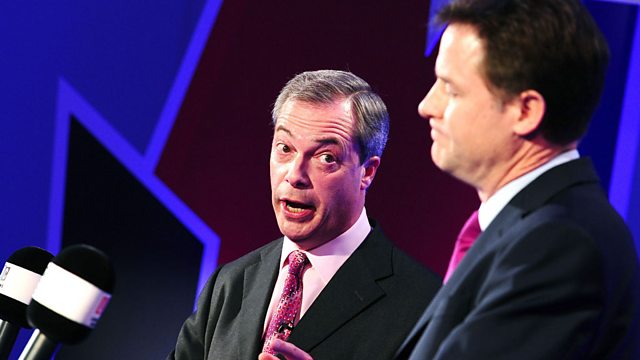 Clegg v Farage EU debate: A clash of Titans
5 live boxing's Steve Bunce gives his take on Nick Clegg and Nigel Farage's debate on the EU.
The Liberal Democrat and UKIP leaders took part in a live TV and radio debate about whether Britain should stay in the European Union.
Mr Clegg - who wants Britain to stay in - said the UKIP leader's claims about how many Romanians and Bulgarians might come to the UK were "simply not true".
A YouGov poll of 1,003 voters following the hour long debate said some 57% thought that Nigel Farage had performed better in the LBC debate and 36% Nick Clegg.