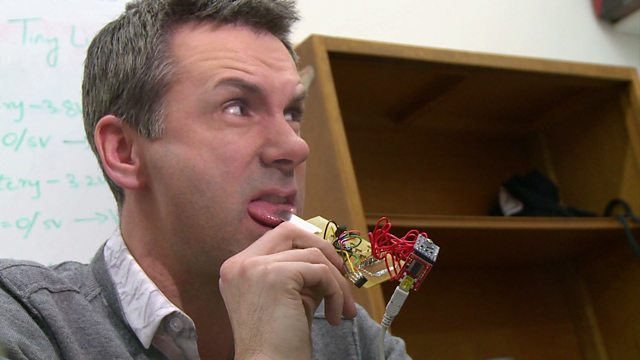 Can an 'electronic lollipop' simulate taste?
Scientists at City University, London have developed a machine that they say is able to simulate taste.
When touched on the tongue, the experts claim that the so called "electronic lollipop" is able to trick taste receptors using an electronic signal.
BBC Click's Spencer Kelly reports.