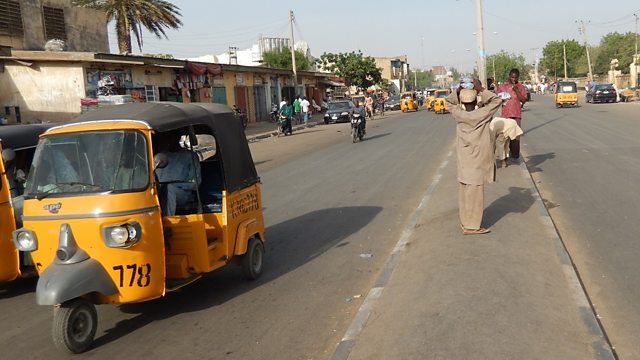 Nigeria's Working Children
Listen in pop-out player
Fifteen million children have to work to earn a living in Nigeria, according to the International Labour Organisation. Mustapha Mohammed of the BBC's Hausa service goes to meet three of them in the northern Nigerian city of Kano. One of the boys is 12 years old and has to sell sachet water at a busy road junction after school every day. He often does not get a meal in between.
Another boy is 14, and can't go to school at all, even though he would love to. He has to work full-time in a factory to support his family, so that at least his younger siblings can go to school. Mustapha takes the 14-year old to meet another boy, who also worked in a factory until recently. But an incident with a machine resulted in him having to have his left hand amputated. Now he cannot even do chores at home anymore, let alone work to support his family.
How do these children see their lives? And how do their parents or guardians feel about relying on income from under-age boys?
(Photo: Boys selling water and soft drinks in Kano. BBC copyright. The boys in the photo are not the ones featured in the programme)
Last on