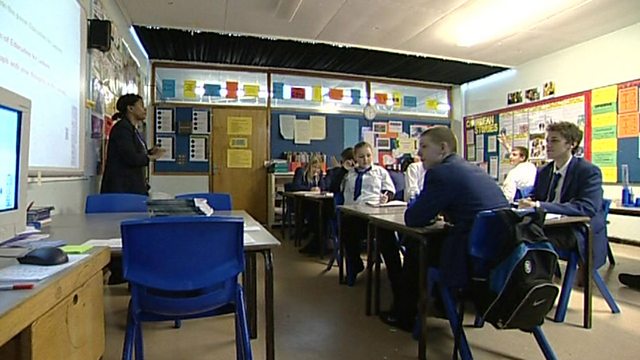 Diary of a teacher: 'A stressful afternoon'
A teacher keeping a diary of her daily routine says "I don't think I'll have any hair left by the end of the year".
Sally Gould, a mathematics teacher in Manchester, kept the audio diary ahead of strike action by NUT members in England and Wales.
The national strike action, on Wednesday 26 March, is part of a dispute over pay, pensions and conditions. The main issues in the dispute are the introduction of a new performance-related pay structure and a reformed pension package.
The government has said the strike action would damage children's education and be unpopular with parents.
Featured in...
A collection of 5 live's coverage of the NUT strike on March 26 2014.

News

—

In Short

The best current affairs interviews, insight and analysis from BBC Radio 5 live.