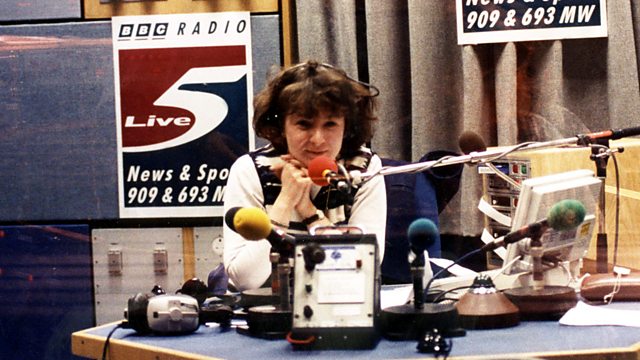 5 live at 20: The opening moments of BBC Radio 5 live
Jane Garvey was the first voice on BBC Radio 5 live when it launched in 1994.
Hear the opening moments of the network, as well as extracts from the first day. Headlines included 'mad cow' disease and the station's first football commentary, Sheffield United v West Ham.
Presenters and reporters include Peter Allen, Marcus Buckland, Cornelius Lysaght, Diana Madill, Sybil Ruscoe, John Inverdale, Eddie Mair, Torin Douglas, Jon Champion and Miles Harrison.
This clip is from 5 live at 20 at midday on Friday 28 March 2014.