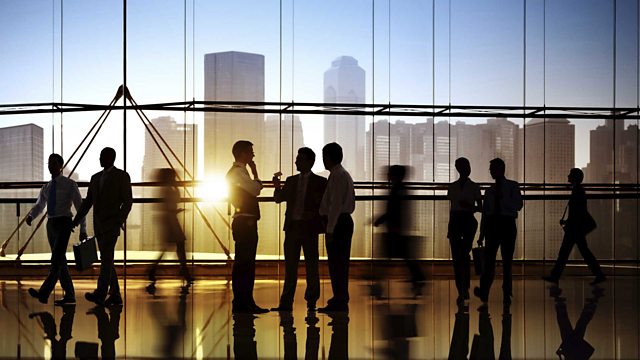 Business Adapts to Climate Change
Listen in pop-out player
The latest report on climate change finds the effects of global warming are now being felt across the oceans and on all continents - and warns there is much worse to come. So does that mean more opportunity for investors as an ill-prepared world belatedly begins to adapt to the changing climate? James Cameron, chairman of Climate Change Capital - a UK-based investment consultancy specialising in resource efficient and low carbon carbon businesses - tells us what he thinks the business priorities should be.
Also, Justin Rowlatt travels to Rotterdam to see a bizarre example of the kind of products The Netherlands hopes the world will soon be buying - a floating building.
In the last of our series on vanishing professions, Tomi Oladipo reports from northern Nigeria where a method for dyeing cotton - dating back to the 15th Century - is threatened with extinction.
Plus, Lucy Kellaway of the Financial Times skewers the current fad for businesses acting as fake families for their employees. It is, she says, unhealthy and downright sinister. Hard words from the matriarch of Business Daily.
Last on
Mon 31 Mar 2014
07:32

GMT