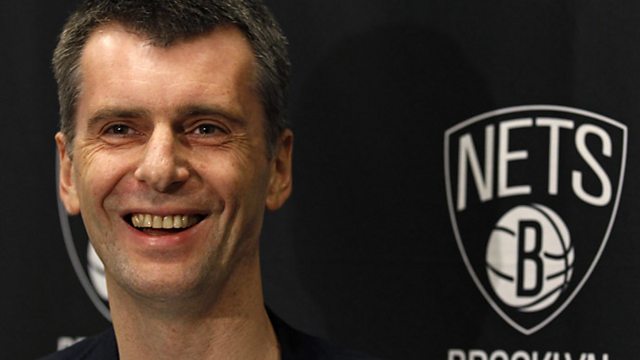 Russian Repercussions
Could the crisis in Crimea have implications for Russian owned sports clubs around the world? Sportshour profiles Mikhail Prokhorov, the Russian owner of the Brooklyn Nets basketball team, and investigates how United States sanctions are affecting the landscape of sport in the country.
Race for Equality
The University Boat Race between Oxford and Cambridge has been part of the British sporting calendar for 185 years. Thousands of people gather on the banks of the River Thames in London, and millions follow the race around the world on radio and television. The event is big business, with Olympic gold medallists often among the crews. The Women's Boat Race is less well known, staged on a different day and on a different stretch of the Thames. That will change in 2015. Newton Investment took over the sponsorship of the event on the condition the two races were given equal status. Helena Morrissey from the company was the driving force.
Banner Power
We look at the power and significance of the football banner. At this weeks local derby between the great Tel Aviv rivals, Hapoel and Maccabi, the Hapoel fans unfurled a banner that read " Super Joden Rat " a reference to the Jews who collaborated with the Nazis during the Holocaust.
MLB @ SCG
We visit the Sydney Cricket Ground to assess how the experiment to hold competitive Major League Baseball went down with a sports mad Australian public. Cricket legend, and baseball fan, Gregg Chappell was among the spectators.
Ice Hockey History
Not content with winning Winter Olympic gold with Canada in Sochi, Shannon Szabados, has since made history by becoming the first female to play in the US men's professional minor league ice hockey. We hear her story.
From Our Own Sporting Correspondent
This week's From Our Own Correspondent comes from the BBC's Tim Peach at the ICC World Twenty20 in Bangladesh.
Sporting Witness
Baring their sole. The Mexican Indians on their amazing feat beating America's top ultra-runners.
Last on
Sat 29 Mar 2014
10:06

GMT