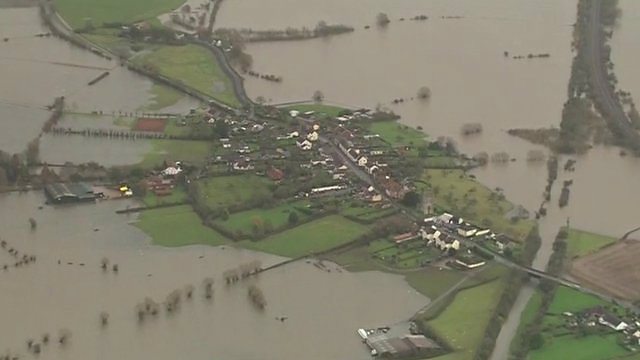 Muslim community raises thousands for Somerset flood damage
Members of the Muslim community in Dewsbury, West Yorkshire have raised £15,000 for Somerset's flood victims after seeing pictures of the devastation on the news.
Taunton's Muslim community have raised a further thousand pounds, so in total that's 16 thousand in just two weeks.
Last weekend a delegation from Dewsbury visited Thorney and Burrowbridge to hand over the cheque to the Somerset Community Foundation.
BBC Somerset's Trudi Harris caught up with them before prayers.