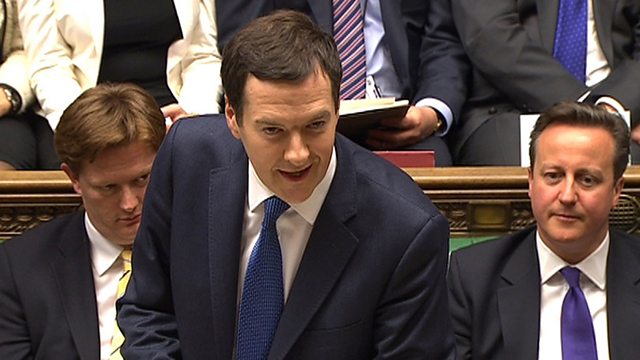 Budget 2014 - a 90 second summary
Dominic Laurie with a run down of the main headlines from the 2014 budget where "for every giveaway there was a corresponding takeaway".
Chancellor George Osborne introduced measures to boost the income of pensioners and savers who have been hit by low interest rates.
There will be an increase in and change in the savings that can be held in tax-free Isa and a million new "pensioner bonds". In an overhaul of pensions, people will no longer have to use their pension pot to buy annuities.
Petrol duty has been frozen, with a planned rise in September cancelled and 1p taken off the price of beer with a freeze on spirits and cider duty.
Featured in...
How chancellor George Osborne's budget will affect you.

Bring yourself up to speed with 90 second summaries of the stories you need to know about