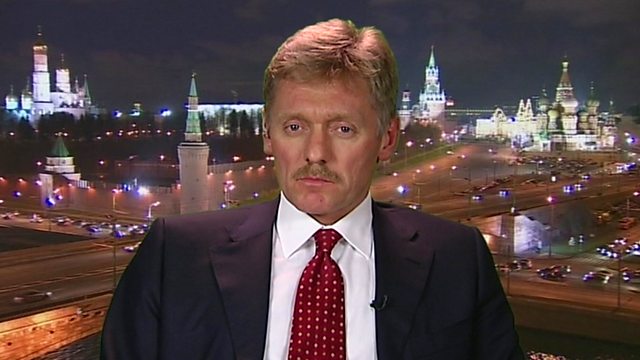 Peskov: Ukraine troops must choose sides
President Putin's official spokesman Dmitry Peskov has told BBC HARDtalk Ukrainian soldiers remaining in Crimea need to make a choice - they could join the Crimean forces which would become part of the Russian army or "be free to leave the peninsula".
About 20,000 Ukrainian military personnel are thought to be in Crimea. Ukraine's military has said an officer has been killed in an attack on a base - the first such death since pro-Russia forces took control in February.
Mr Peskov said the pro-Russian Crimean forces were facing "provocations" from those wishing to cause conflict