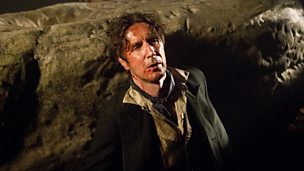 Mini Episode - The Night of the Doctor
Duration: 07:03
This special mini-episode, 'The Night of the Doctor' reveals the Doctor's dark chapter... Starring Paul McGann, this online exclusive reveals for the first time what became of the Eighth Doctor. On the eve of his most terrible battle, the Time Lord is faced with a choice that will change the course of his life. The darkest of days are about to begin. The Doctor has always been a man of secrets - and now they can be told...
Available since: Sat 16 Nov 2013
This clip is from
The Bringer of Darkness, the Oncoming Storm, the Doctor, the Warrior - A Time Lord!
First broadcast: 16 Nov 2013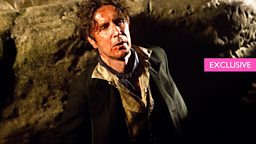 More clips from Mini Episode - The Night of the Doctor