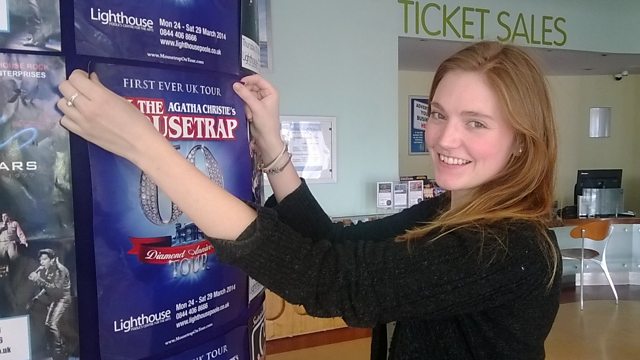 Lighthouse Youth Emplyment Scheme
For thousands of people, getting into their dream job remains just that. A dream.
But an Arts Centre in the south is offering young people a chance to get a first step onto the ladder of a career in the theatre.
Lighthouse, Poole's Centre for the Arts' Youth Employment Programme provides opportunities for traineeships, formal apprenticeship and paid internships for unemployed people aged 16-24.
The first intern on the scheme is 23 year old Bournemouth University graduate Sophie Bailey... BBC Radio Solent's reporter Neil Sackley has been to meet her.