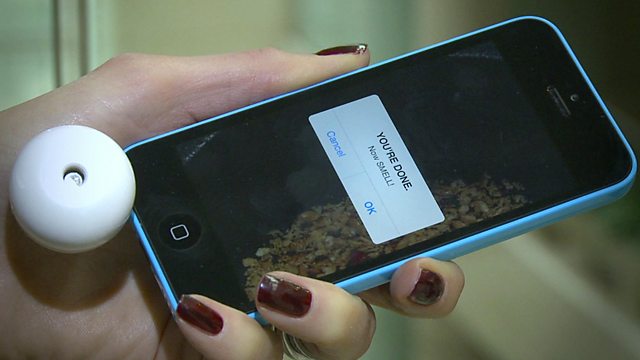 App brings smell to your mobile
Award-winning chef Andoni Luis Aduriz is developing an app to bring the full sensory experience of his cooking to smartphones.
The app allows the user to virtually recreate one of his signature dishes which can then be smelt through the use of a device which plugs into the phone.
BBC Click's Lara Lewington reports.