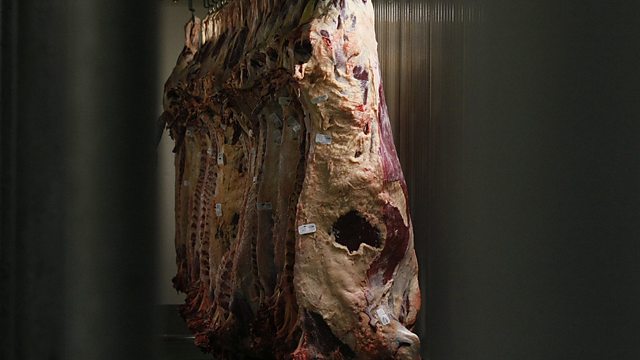 Is it time to ban ritual slaughter?
Britain's new chief vet says we should ban the religious slaughter of animals if Muslims and Jews refuse to kill them in a more humane way.
Halal and kosher slaughterhouses kill animals by hanging them upside down and slitting their throats, which their butchers say means the animals instantly lose the blood supply to their heads, leading to a painless death.
In this 90-second summary is Jonathan Arkush, Vice President of the Board of Deputies of British Jews, Peter Stevenson Chief Policy Adviser at Compassion in World Farming, Britain's new chief vet John Blackwell and Adnan Rashid, Iman and senior researcher at the Hittin Institute.