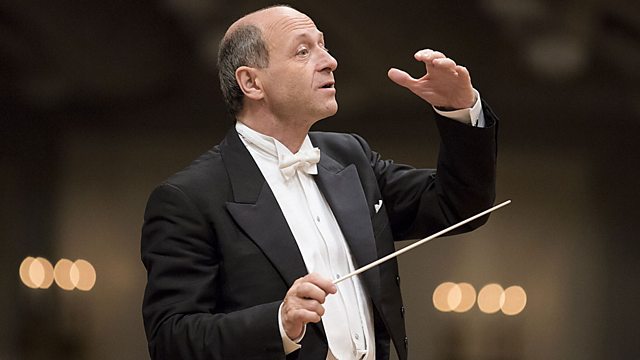 Hungary's Crusading Conductor
Listen in pop-out player
The head of the Budapest Festival Orchestra, Ivan Fischer, is using culture to expose growing racial intolerance in his homeland. The success of the extreme right wing party Jobbik in the 2010 elections prompted him to write an opera denouncing antisemitism.
The one act opera The Red Heifer, draws on an incident 130 years ago when a young girl went missing in a village in north-east Hungary. Local Jews were accused of murdering the 14-year-old and were eventually acquitted but blood libel stories such as these still resonate more than a century later.
But some have accused Fischer of cultural politicking and say he is in danger of besmirching the country's image abroad. Lucy catches up with the composer as he rehearses for his next performance.
(Photo: Hungarian composer Ivan Fischer. Credit: Marco Borggreve)
Last on
Thu 13 Mar 2014
20:06

GMT
Commemorating a Massacre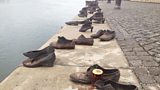 The metal shoes next to the Danube in Budapest are part of a sculpture commemorating the Jewish men, women and children who were brought to this embankment, shot and thrown into the river after the Nazi invasion of Hungary in 1944.
A Tale of Blood Libel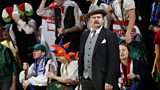 The Red Heifer is about the 1883 trial of four kosher butchers accused of kidnapping and ritually murdering a Hungarian peasant girl in the eastern Hungarian town of Tiszaeszlar. Fischer says the topic of his one act opera is not the court case itself, but rather the 'psychological mystery' of how people can be corrupted by a desire to conform. 
Photo credit: Gordon Eszter
Witness for the Prosecution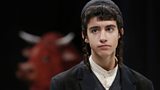 The central character in The Red Heifer is 13-year-old Moric Scharf. He is the son of one of the defendants and raps out false testimony against each of the accused. When confronted by his father  Moric responds that he no longer needs him 'because the Hungarian royal interior minister will take care of him', adding that he no longer wants 'to be a Jew'. 
Photo credit: Gordon Eszter