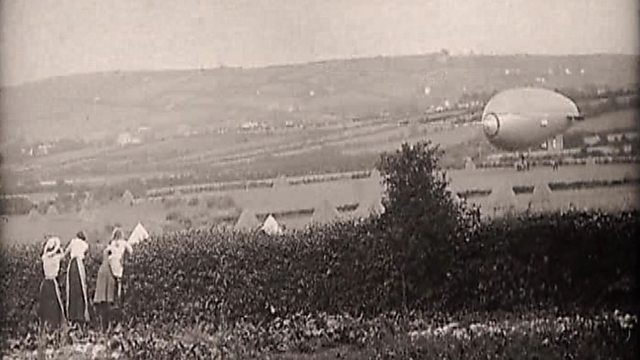 Airships at Bentra, Ireland's first military air base
Bentra Golf Course is in the seaside town of Whitehead on Northern Ireland's Antrim coast.
Many of the golfers hacking through the rough today will be unaware that this was the site of the first airship mooring station in Ireland.
Air crews flying from Bentra, along with its sister station at Luce Bay in Scotland, played a crucial role in protecting shipping in the North Channel from German submarines, or 'U-boats'.
David Maxwell interviews Guy Warner, author of Airships Over Ulster and Vice-Chairman of the Ulster Aviation Society.