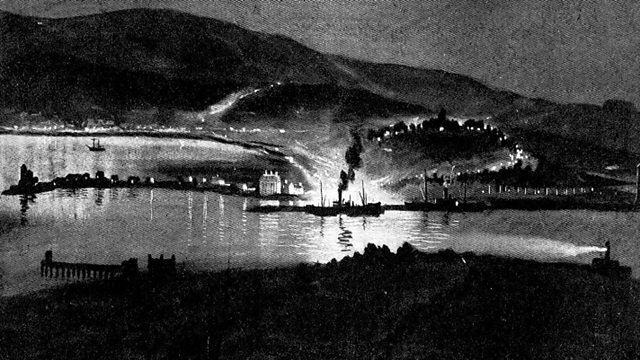 An Ulster Volunteer recalls unloading arms at Larne, 1914
On the night of 24 April 1914, thousands of German and Austrian rifles and millions of rounds of ammunition were unloaded from a coal boat at the ports of Larne, Donaghadee and Bangor.
Working under cover of darkness, 12 to 14,000 'Ulster Volunteers' were involved in the subterfuge.
These men, and their leader Edward Carson, were vehemently opposed to the prospect of 'Home Rule' - a devolved Irish parliament in Dublin.
They were prepared to resist Home Rule by force, and it was planned that the arms smuggled into Larne, Donaghadee and Bangor would be taken up against the British government and Irish nationalists.
But the civil war in Ireland that could have followed was averted. On the outbreak of hostilities with Germany in August of 1914, most unionists, and many nationalists, postponed their differences over Home Rule in order to fight a shared external enemy.
In this clip Billy Hart recalls the part he played in the Larne gun running operation as an Ulster Volunteer. The interview with Larry McCoubrey was broadcast in Ulster Review on 24/04/1964.
Images copyright of the Linen Hall Library, Belfast.