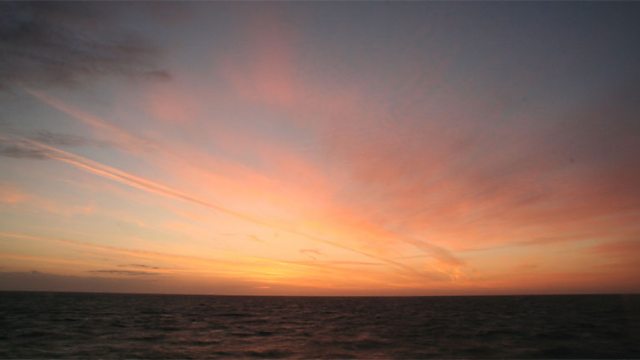 Thought for the Day - 03/03/2014 - Rev Professor David Wilkinson
Good morning. Last night, 12 years a slave won the Oscar for best picture, recognising Steve McQueen's skilful adaptation of Solomon Northup's own story. Its enduring value is that it gives an uncomfortable insight into human trafficking, detailing the history and raising the issue for today.
Northup wrote about his abduction and consequent struggle to both survive and live during his time as a slave. It explores complex themes from religion to the brutalisation of victims. It shows how plantation owners used biblical texts to justify oppression, while a Canadian abolitionist, convinced that all are made in the image of God, plays a key role in helping Northop's release. Contemporary black theologian James Cone points out that many victims of slavery found that their faith gave them courage to survive, resist and hope. However, Cone calls racism America's 'original sin', where sin is not only what you do but also your inability to see it.
Northop himself sympathetically characterises his owner William Ford as a kind, noble Christian, but then writes, 'The influences and associations that had always surrounded him, blinded him to the inherent wrong at the bottom of the system of Slavery'.
It is so easy to be blinded to the inherent wrong, whether through economic ambition, religious prejudice or selfishness. This means that changing the world is a huge struggle. At the start of his parliamentary campaign, Wilberforce, in concluding his three hour speech detailing the facts of slavery, said, 'Having heard all of this you may choose to look the other way but you can never again say that you did not know.' Yet the combination of blindness and wilful ignorance meant that it needed 20 more years to abolish the slave trade and then decades to root it out of North America.
The work still needs to go on. In the past week, the Joint Commons and Lords Committee on the Draft Modern Slavery Bill has been receiving evidence. There are more than 20 million adults and children forced into slavery worldwide, and Home office figures show that there is a sharp rise in human trafficking here in the UK with victims from Albania, Nigeria and Vietnam.
The Slavery Bill is needed so that businesses have transparent supply chains but also that victims are supported, defended and freed. 12 years a slave is not just a brilliant movie, nor an important social history, it is the story of a victim – one among many, many victims – that challenges me not to look the other way.