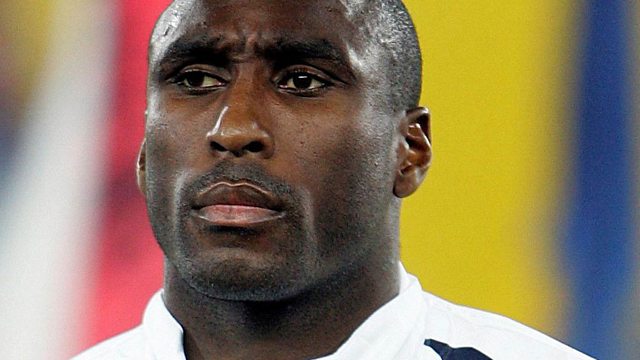 John Barnes on Sol Campbell England captain claims
In his authorised biography former footballer Sol Campbell has claimed he would have been "England captain for more than 10 years" had he been white. He played 73 times for England and led the side three times.
John Barnes, who won 79 caps for England and has regularly spoken about racism in football, said he doesn't "necessary agree with Sol":
"I don't think Sol would have been captain for 10 years...If Sol is talking about 1998 or 1997, I don't think necessarily that it was because of the colour of his skin.
"I do agree that the FA have a type to be captain but that is more a PR exercise and David Beckham fit that type; I don't think [it was] necessarily because Sol was black."
Featured in...
Bring yourself up to speed with 90 second summaries of the stories you need to know about