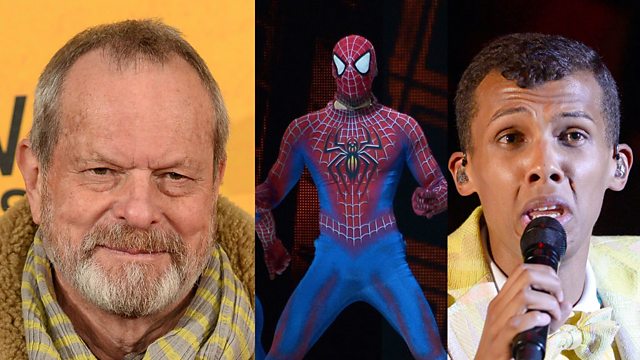 Terry Gilliam
Join Nikki Bedi for an interview with controversial rapper Ice Cube - Ice talks about his new film, Ride Along and his forthcoming album. We discover the story of Calcutta painter Jamini Roy, a pioneer of contemporary art in India, and theatre writer Glen Burger discusses whether the disastrous Broadway show - Spiderman Turn Off The Dark was doomed from the very start.
Author Helen Oyeyemi talks about her new novel, Boy, Snow, Boy which is a contemporary retelling of the Snow White fairytale set in New York and Massachussets. Film-maker Terry Gilliam talks about his latest sci-fi movie The Zero Theorem, and we hear from Stromae the Belgian-Rwandan musician who is topping the charts across Europe. Plus, we visit a new exhibition of photographs in Nairobi that is challenging pre-conceptions by exploring the lives of male sex workers, and we learn the surprising history of slide guitar.
(Photo: Terry Gilliam (c) Ian Gavan/Getty, Spiderman - Turn Off The Dark (c) Mike Coppola/Getty, Stromae (c) Bertrand Guay/Getty)
Last on
Helen Oyeyemi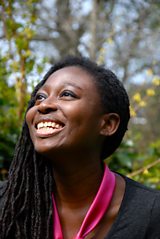 Boy, Snow, Bird written by Helen Oyeyemi is published on Thursday 27 February by Picador.
Image credit: Piotr Cieplak
Glen Berger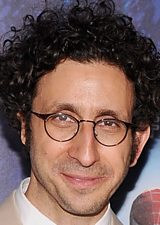 Song of Spider-Man: The Inside Story of the Most Controversial Musical in Broadway History is written by Glen Berger and published by Simon & Schuster.
Image Credit: Jamie McCarthy/Getty